Learn History With Photo Puzzles!
Can you really learn history by playing photo hunt puzzles???
You'll have to be the judge, just click on one of the Historical Changes categories on the navigation bar above. You'll start playing picture puzzles/photo hunt games... and at the same time you'll be learning about history!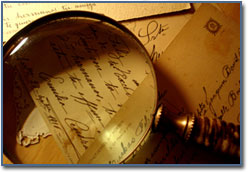 At Historical Changes we feel that you can have fun and learn history with our website! If you like playing games and/or are a "visual learner" this website will be right up your alley.
Our visitors have found that by having a fun time playing "Photo Hunt", and finding the hidden differences in pictures - they figure "heck, why not learn a little history while we're at it!
These are fun picture puzzles that you've played before... but with ours you'll also "learn history"!!
Our photo hunt games have tons of categories to choose from: famous people, far-away places, and other events that shaped our world.
We are constantly updating our site with more pictures and content, so we encourage you to keep coming back - and to tell others about us. :-)
The example above shows how these games can be a powerful visual learning tool. You can see the 2 changes in the Amelia Earhardt pics - the number and the belt loop.